Fostering a grassroots movement of understanding, nonviolence, and transformation among Israelis and Palestinians.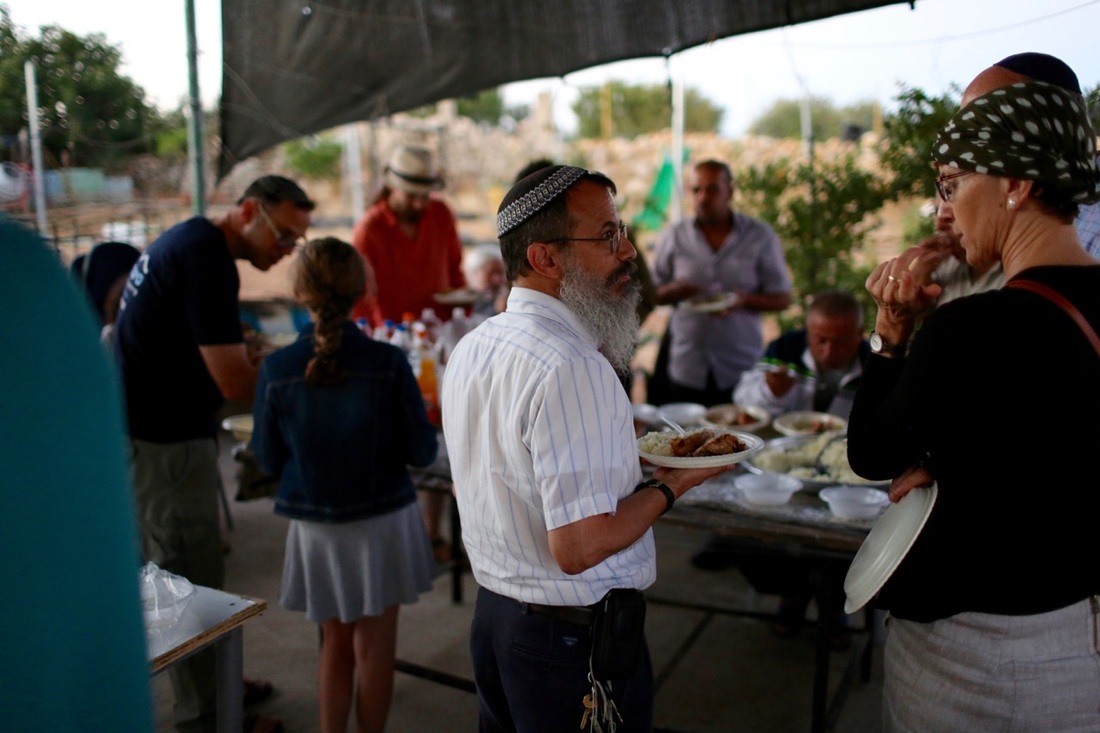 At Roots we envision a social and political reality that is founded on dignity, trust, and a mutual recognition and respect for both peoples' historic belonging to the entire Land.
Our story begins in 2014 at a meeting between students of Rabbi Menachem Froman, of blessed memory, and members of the politically-prominent Abu Awwad family. This grew into a series of encounters between Palestinians and Israelis: meetings between families, a women's group, workshops, and a joint response to violence. Sensing the transformative power of this work, we committed to a long-term project and called it Roots.
Grassroots activists, Palestinians and Israelis, who have endured the embers of conflict, propel our mission for a better future. Additionally, a network of international supporters facilitates their work on the ground. Our team members come from diverse life and career paths; a spirit of compassion unites them all.
We believe human interaction is the first agent of transformation. Our initiatives create the spaces and activities for such personal engagement. Our ongoing programs address victimhood and suspicion with trust, empathy, dialogue, and mutual support
A Hebrew testimonial from a hug bayit (house meeting) in Dolov, Samaria:
ביום ראשון בערב, ישבנו 25 איש בביתנו, והקשבנו לסיפורם המרתק של הרב חנן שליזנגר וחאלד אבו עווד, מקימי ארגון " שורשים". שמעתי בהתרגשות על החיבור המדהים שיש להם על החשיבות הרבה בשיח משותף ומכבד, על הקושי במפגש כזה, על המורכבות, ובעיקר על התקווה, הכבוד והאהבה הכל כך לא מובנת מאליה. בשבילי זה היה חלום שהתגשם להביא אותם אלינו לישוב..יצאתי בתחושת השראה והתפעמות ובתקוה בלב שגם פה, בנימין, נוכל לשבת יחד מתיישבים ופלסטינים ולדבר..
תודה לרב חנן ולחאלד שהגיעו ולכל המשתתפים בערב
Roots youth group co-director Raz Kones visited Switzerland to deliver a speech at the B8 for Hope Gala in Geneva: